What's one of the number one side dishes that everyone brings to cookouts in the summer? Pasta Salad! If you're tired of the same ol' pasta salad at every cookout, here are 25 Summer Pasta Salads that your cookout guests will fall in love with!
I've always been kinda picky about my pasta salad. Well I guess I should say that I was super picky about pasta salad when I was growing up. I'm a little less picky about it now but I still have some requirements. haha
I want my pasta salad to be super cold
There should be some cheese in there some where.
Don't hide little pieces of onion in my pasta salad!
See, I'm just a a tad bit picky now. However, one thing I NEED when it comes to pasta salad is FLAVOR! I hate a plain, no taste pasta salad on the table. There is just no place on the picnic table for flavorless pasta salad. haha
So if you're in a pasta salad rut and running low on what kind of flavorful pasta salad to make, have no fear! I've got 25 Summer Pasta Salads below from you to choose from! Pasta salads ranging from Greek Pasta Salad to Taco Pasta Salad, you're sure to find one that you will want to make over and over again!
25 Summer Pasta Salads
**Click the recipe title or photo to get the full recipe!**
Garden Veggie Tortellini Pasta Salad
Classic Italian Veggie Pasta Salad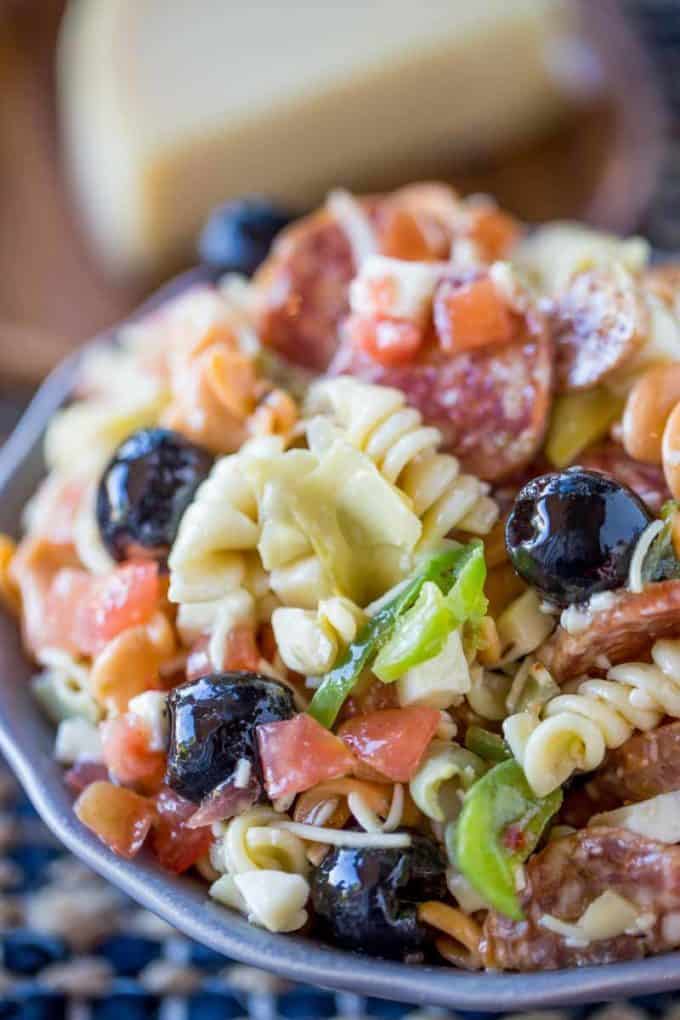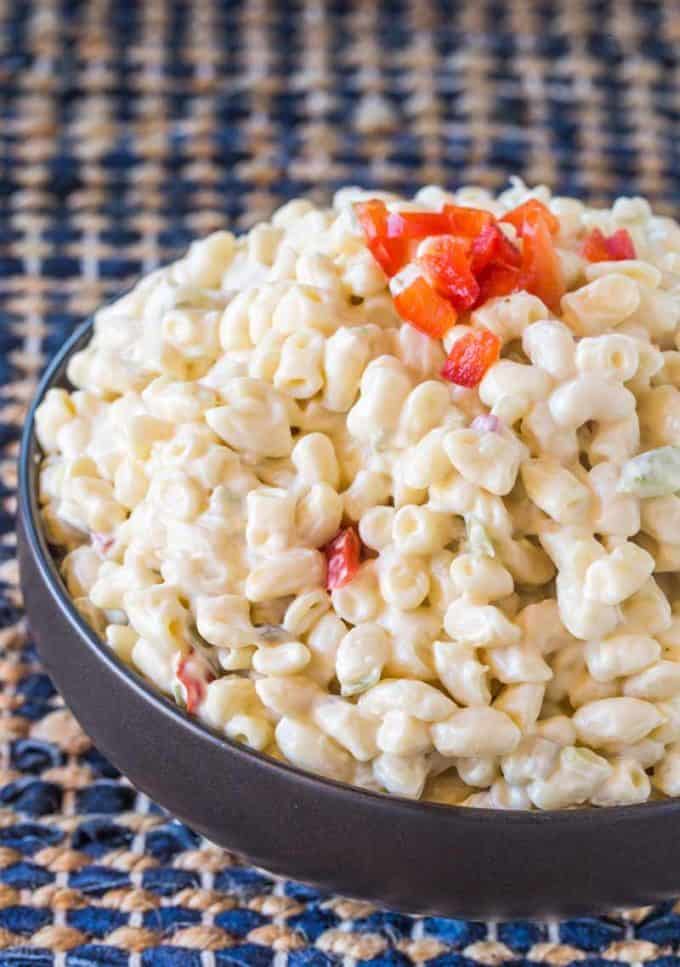 Bacon Broccoli Tortellini Salad
Broccoli and Blueberry Pasta Salad with Lemon Buttermilk Dressing
Mexican Street Corn Pasta Salad
Almond,Shrimp and Feta Pasta Salad
Greek Yogurt Ranch Pasta Salad
Greek "Dill"-light Pasta Salad
Creamy Cold Summer Pasta Salad
No-Mayo Creamy Greek Pasta Salad
Creamy Goat Cheese Pasta Salad with Arugula and Tomato.
25 Summer Pasta Salads
Love it? Pin it!