Beer Macaroni and Cheese
I am not into trying the same recipe over and over. It isn't because I don't like what I cook, (because believe me I do), but it's because I'm ALWAYS looking for new recipes to try.

Yeah Yeah I do make some old favorites time and again, usually because hubby ask for them or I'm running low on time and need to make something that I know will turn out great. But truthfully I hate making the same dish over and over. Ask my hubby. He'll tell you!
Choosing something to eat in this house/ cook in this house is no easy task or simple one. Poor Big Bear.
In my quest to find new recipes I've joined a few Foodie Clubs and Groups.
And so I present to you...


THE CRAZY COOKING CHALLENGE
Presented by:
SEPTEMBER MISSION
MACARONI & CHEESE
We were all set out to search blog-world to find the Ultimate Macaroni & Cheese recipe!
I think I found one of the best!
I found a Beer Macaroni and Cheese Recipe on Jessica's Super Sweet Blog,
How Sweet It Is!
If You've read this blog before, you know I am all about finding the perfect Comfort Food for hubby AKA BigBear. So yeah.. Beer... Macaroni and Cheese...Beer Macaroni and Cheese.
What more could a country boy ask for ;)
I loved this just as much as he did. It is not your average blue box Macaroni and Cheese (not that I don't love boxed mac and cheese because I do haha) , creamy and cheesy, with the perfect crunch from the panko bread crumbs but not overload with fake cheesy taste. ooo It was Good.... Goooood and yes that last Good did need all of those "ooo's"
So here we have Beer Macaroni and Cheese. and why yes I did add bacon to mine ;)
Beer Macaroni and Cheese
Fills a 13x9 Casserole Dish
4 cups uncooked pasta (I used Tiny Tiny Bow Pasta)
4 tablespoons butter
4 tablespoons flour
16 oz milk
16 oz of a dark/amber beer (I used Bud Light, cause that's what BigBear Drinks)
24 oz shredded cheddar cheese or Colby jack cheese
1/2 teaspoon paprika
1/8 teaspoon black pepper
1/8 teaspoon nutmeg
1 cup panko bread crumbs
14 pieces of cooked bacon, chopped into bacon bits
Dried Parsley for sprinkling on top if desired
Cook Bacon, Drain Bacon Fat, and Chop into bacon Bits. Set Aside.
Preheat oven to 375 F.
Cook pasta according to directions on box until just al dente. Drain and Set aside. (Pasta will finish cooking in the oven)
In a large saucepan, melt the butter over medium-high heat.
Once the butter is melted whisk in flour
Cook until the mixture is bubbly and golden in color, should take about 2-3 minutes.
Add milk and beer into the saucepan. Whisk the mixture while adding the milk and beer.
Add the cheese and stir until melted.
To thicken the cheese sauce a bit, I let the mixture come to a low boil and while stirring it every so often, I let it simmer for about 5 minutes.
Stir in pepper, paprika and nutmeg.
Add the cooked noodles to a casserole dish.
Pour cheese over the noodles and stir to combine.




Once all noodles are coated, sprinkle in the bacon and stir.


Top the cheesy noodles with panko bread crumbs.
Once Cooked, Remove from oven, Sprinkle Top of the Beer Macaroni and Cheese with any leftover bacon and sprinkle with dried parsley.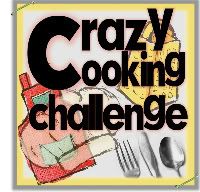 I'm linking this recipe to
Eat at Home: Ingredient Spotlight: Milk
Don't Forget to "LIKE" your favorite Mac and Cheese Recipe below!!! The one with the most likes will be featured next week!!!
MACARONI & CHEESE Linky Party