This post and photos may contain Amazon or other affiliate links. As an Amazon Associate I earn from qualifying purchases. If you purchase something through any link, I may receive a small commission at no extra charge to you. All opinions are my own.
From Ham to boiled peanuts and fried green tomatoes, these recipes are straight from the heart of Virginia! Here are 10 of the Best Virginia recipes to give you a little slice of my home state!
Want recipes delivered right to your inbox? Sign up here! Sometimes I even send out free e-cookbooks too!
Other than the few years we lived in North Carolina, I've called Virginia home for my entire life. I actually live right at the state line of Virginia and North Carolina but Virginia is technically my home.
Even thought I seem to be pulled towards North Carolina more than Virginia, Virginia has some pretty great things. The only problem is, most of those things are in northern Virginia which is like a 5 hour one way trip for me. However, Virginia packed full of lots of history which is great for a history living nerd like me!
There is Colonial Williamsburg (where we went on our babymoon), Jamestown, beaches, mountains, parkways, homes of Presidents and tons of family traditions and tasty recipes!
Virginia has beaches, mountains and everything in between so there is no surprise that you'll find Southern favorites and fresh seafood in this state! Plus, Virginia is known for it's ham!
Here are 10 of the Best Virginia recipes to give you a little slice of my home state!
10 of the Best Virginia Recipes
1. MAPLE BACON AND HAM BAKED BEAN CHILI
This Maple Bacon and Ham Baked Bean Chili is a nod to my home in Virginia and the flavors that come from around the state.
Recipe from Big Bears Wife – Click Here for the Recipe
2. Brown Bag Baked Ham
Brown Bag Baked Ham produces an unbelievably juicy ham that's holiday-table ready!
Recipe from Iowa Girl Eats – Click Here for the Recipe
3. HOW TO MAKE FRIED GREEN TOMATOES
know a lot of people like them "as is" once they're fried but I have to admit that I love them dipped in ranch or french onion dip! YES! French Onion Dip and Fried Green Tomatoes are pretty much a match made in heaven! Southern Heaven that is… 😉
Recipe from BigBearsWife – Click Here for the Recipe
4. Chicken with Apple, Onion, and Cider Sauce
This chicken with apple, onion, and cider sauce dinner takes just about 30 minutes to make. You will completely fall in love with the cider sauce with its concentrated chicken and apple flavors.
Recipe from Karen's Kitchen Stories – Click Here for the Recipe
5. Three-Cheese Baked Oysters Recipe
Mac and Cheese with an Extra southern pimento cheese flair!
Recipe from Sweet ReciPEAS – Click Here for the Recipe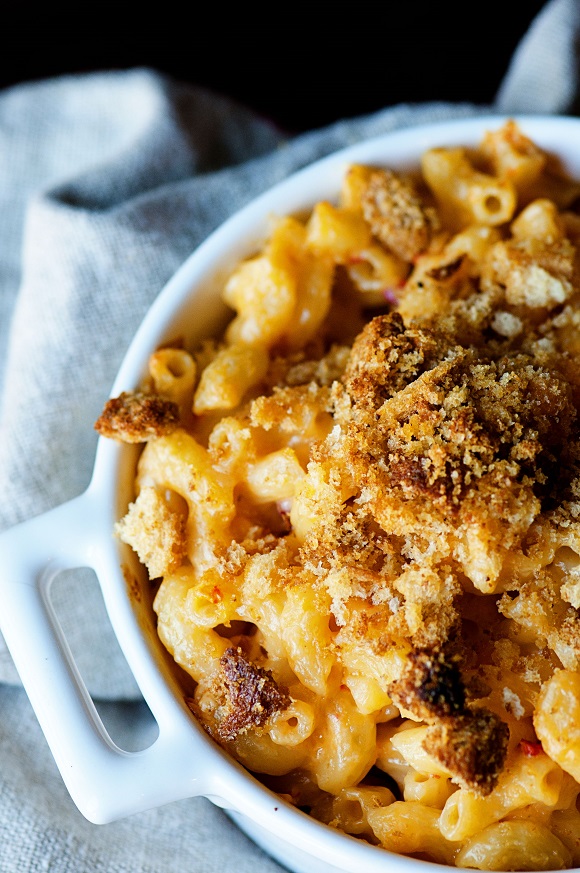 7. Baked Apple Pork Chops
This One Pan Baked Apple Pork Chops is a QUICK & EASY dinner recipe perfect for Fall. Made all in ONE PAN and comforting flavors your that will bring your family to the dinner table every time!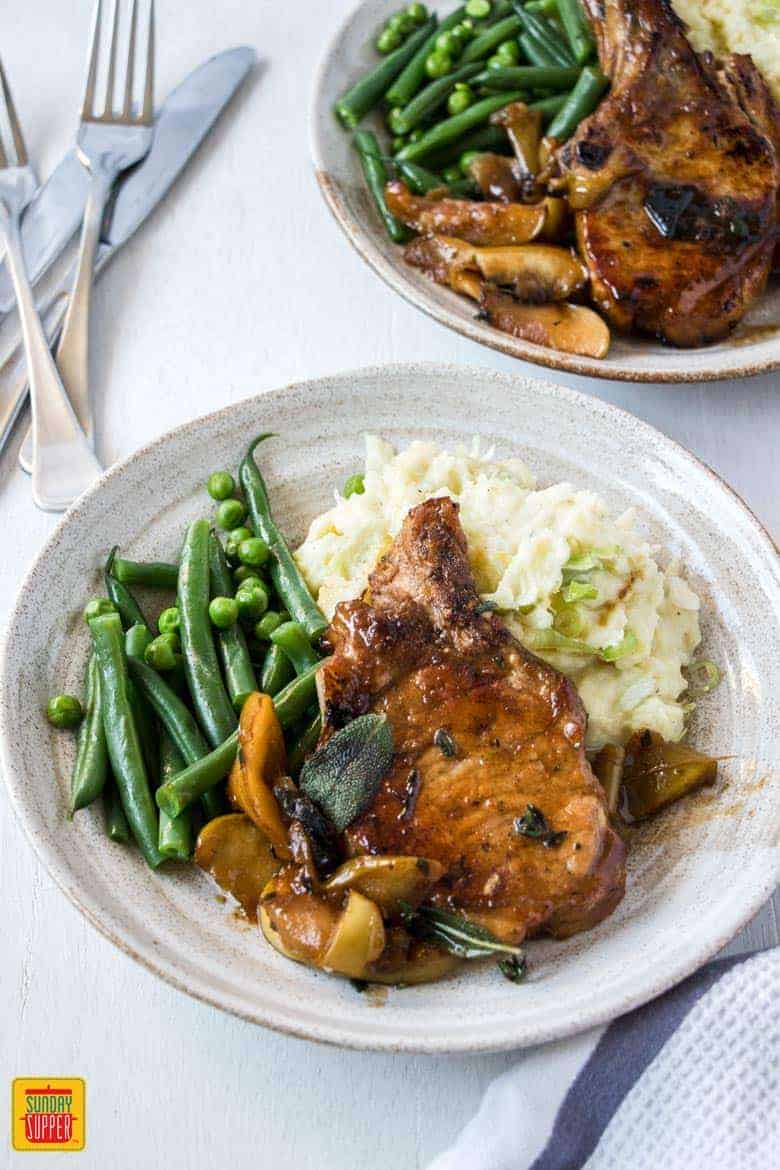 8. A Southern Classic Sweet Potato Pie
A Southern Classic Sweet Potato Pie never disappoints. The pecan-crunch streusel is really what sets this particular sweet potato pie apart, adding a decadent praline layer with a crunchy crumb topping. Serve a big slice with a generous dollop of fresh whipped cream for a bonefide treat.
9. Boiled Peanuts
These Spicy Cajun Boiled Peanuts are salty, spicy, nutty and oh so addictive. These peanuts will have you speaking with a southern drawl in no time. And you'll be begging for more!
Recipe Wonky Wonderful – Click Here for the Recipe
10. HAM & CHEESE BISCUITS
Ham & Cheese Biscuits – Buttermilk biscuits are loaded with ham & cheese and baked until they come out slightly crispy, yet incredibly fluffy
Recipe from Certified Pastry Aficionado – Click Here for the Recipe
10 of the Best Virginia Recipes
Love it? Pin it!