The 4th of July is almost here! Looking for lots of Red, White and Blue recipes for your cookout? No worries! I've got 35 Red White and Blue 4th of July Recipes for you that will shine this 4th of July!
The 4th of July is coming up next week and I know a lot of y'all are going to be having awesome cookouts this weekend! Since I know y'all will be rocking those cookouts this weekend, I wanted to throw together a little round up of some amazing red, white and blue recipes for y'all!
This week we're spending our "babymoon" in Williamsburg, VA! I had thought about spending 4th of July here because that would have been amazing, but LORDY AT THE HOTEL PRICES for that week. No thanks! haha So we're up here for the week and then we'll be back home this weekend to celebrate the 4th of July with our friends and family!
Of course we'll have lots of these goodies over the weekend! What's better than red white and blue treats at a 4th of July cookout?! Exactly! haha
35 Red White and Blue 4th of July Recipes
**Click the recipe title or photo for the recipe!!**
4th of July Fireworks Cake Roll
Patriotic Salted Caramel and Chocolate Dipped Pretzel Rods
USA Flag Eclair with Blueberries and Strawberries
Red White & Blue Strawberry Cheesecake Bites
4th of July Marshmallow Pinwheels
Strawberry Blueberry Vanilla Chex Bars
Red, White and Blue Cherry Pie
Patriotic Honey Poppy Seed Salad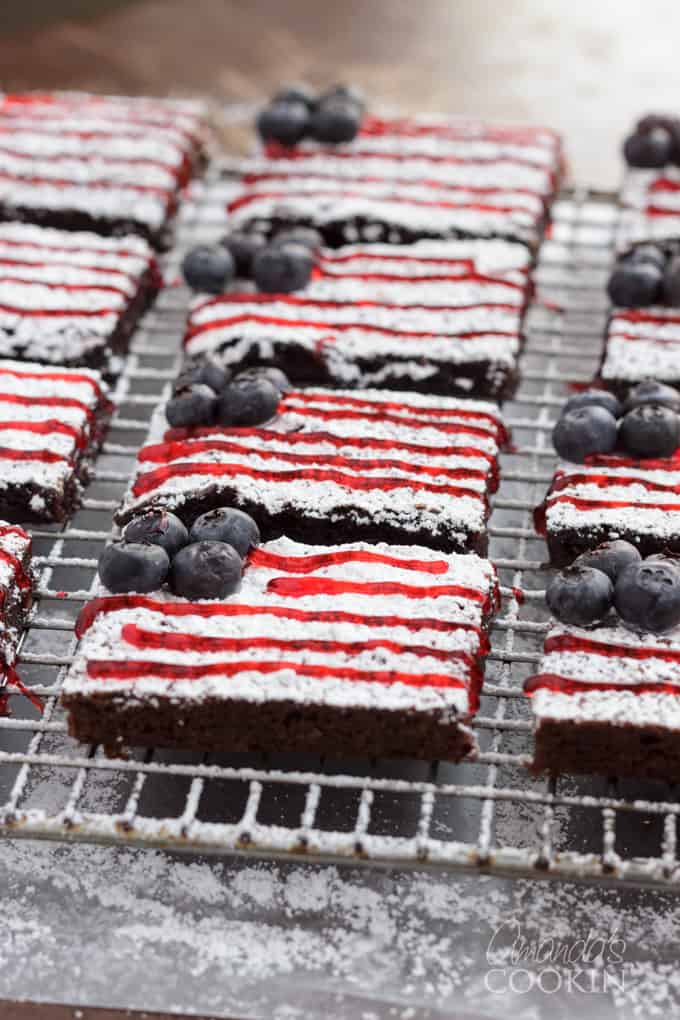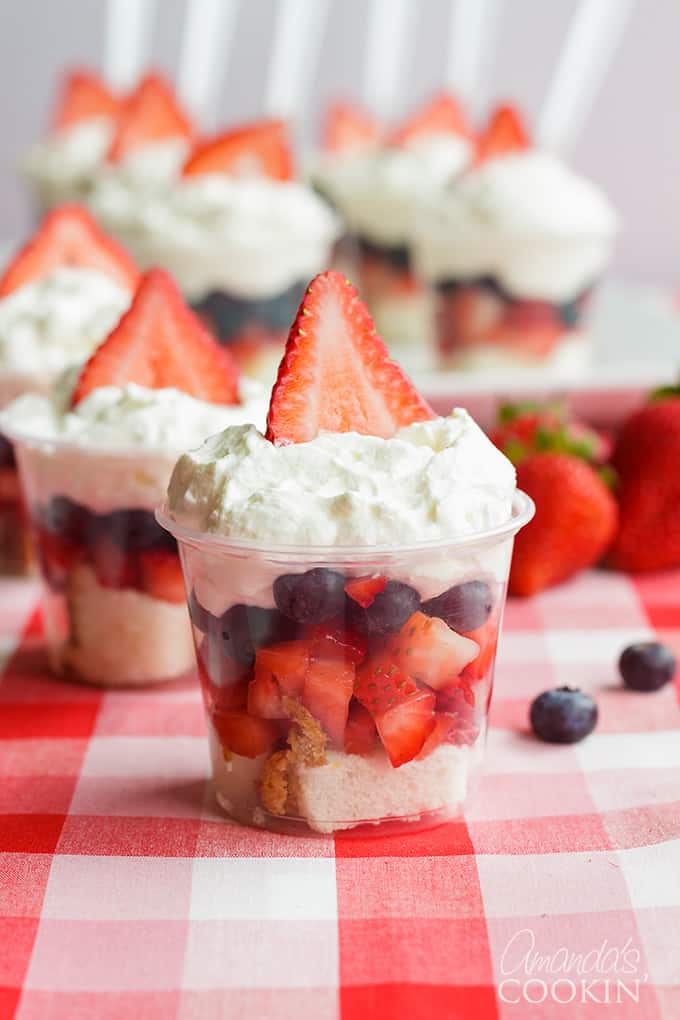 Star-Studded Tarts with Vanilla Pastry Cream
One Bowl Berry Oatmeal Breakfast Cookie
No Bake Mixed Berry Cheesecake Parfaits
Red White and Blue Dessert Nachos
Red, White, and Blue Jello Stars
Red, White and Blue Cheesecake Bars
Strawberry Blueberry Yogurt Pops
Red White and Blueberry Yogurt Popsicles
Star Spangled Fruit Infused Water
Red White and Blue Mixed Berry Fruit Pizza
No Bake Mixed Berry Icebox Cake
Independence Day Cookie Stacks
Strawberry and Blueberry Trifle
Love it? Pin it!
Find more great 4th of July recipes in my 4th of July Section or on my Pinterest Board!