Summer is here and in full swing! It's time to light up those grills and get ready for some epic summer cookouts! Here are 40 Cookout Worthy Summer Kabobs that you just have to fix up this summer!
I just love making and serving kabobs at our summer parties. I love how easy they are to put together and I love how you can pretty much make them exactly how they want them! You can make chicken, beef, shrimp or pork kabobs. However, don't let your mind stop at those! There are also some pretty awesome fruit kabob recipes below as well as some other kabobs that you may or may not have thought of before.
Speaking of fruit kabobs, have you ever grilled fruit kabobs? They're fantastic!
There are so many amazing choices and I've got 40 Cookout Worthy Summer Kabob recipes below for y'all! They're in sections too, so it'll be easy to find the perfect kabobs for your next cookout!
Chicken Kabobs
Grilled Cilantro Lime Chicken Skewers
Grilled Balsamic Chicken Kabobs
Marinated Grilled Chicken Kabobs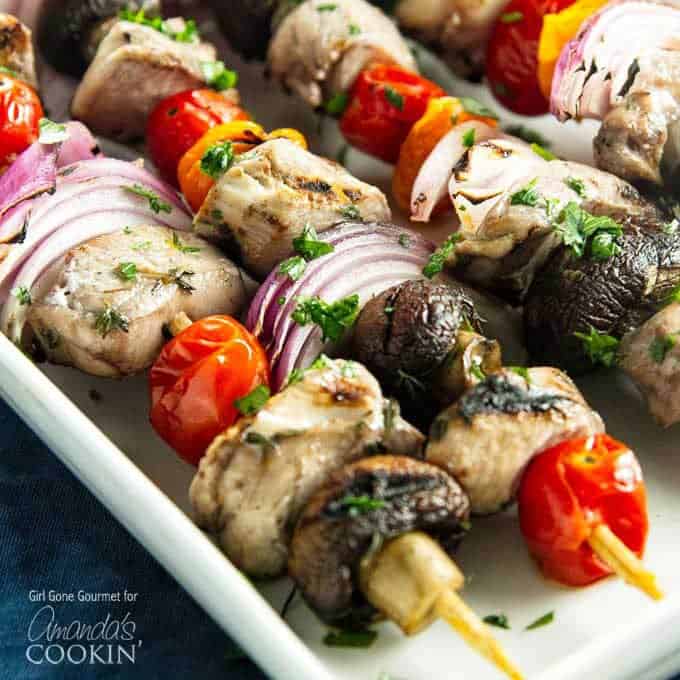 Easy Grilled Balsamic Chicken Kabobs
Grilled Hawaiian Chicken Kabobs
Grilled Greek Chicken Kabobs with Feta Dill Sauce
Beef Kabobs
Low-Carb Steak and Mushroom Kabobs
Grilled Steak and Potato Kabobs
Shrimp Kabobs
Paleo Chile Pineapple Shrimp Kabobs
Pesto Shrimp and Potato Kebabs
Old Bay Shrimp Boil Kabob Skewers
Spicy Shrimp and Sausage Kabobs
Grilled Shrimp and Peach Kabobs
Bacon Wrapped Chipotle Shrimp Kabobs with Avocado Cream Sauce
Lamb Kabobs
Pork Kabobs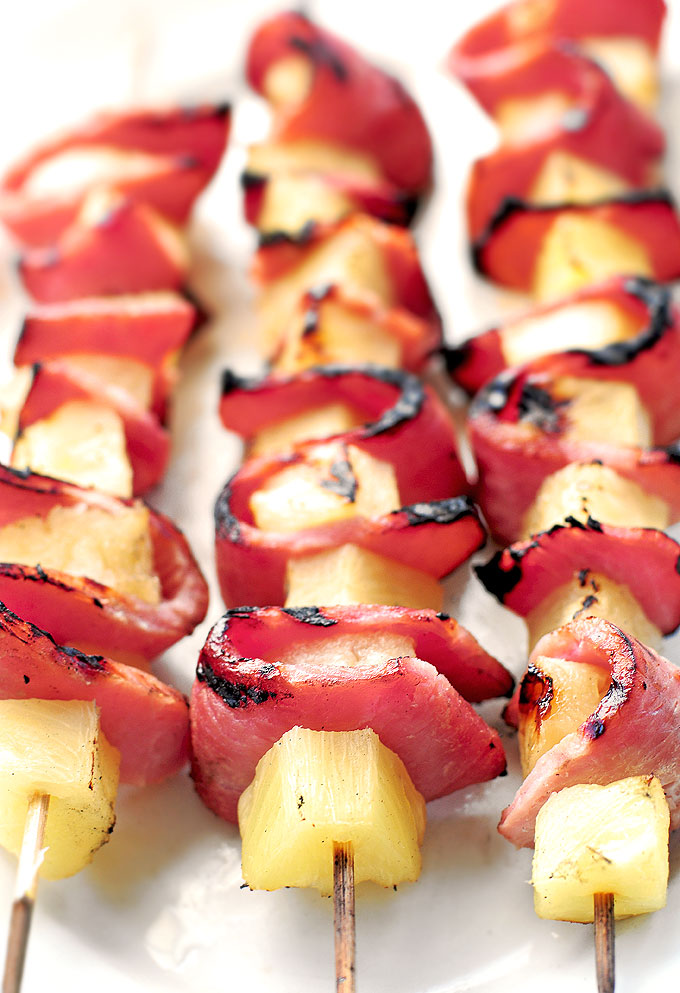 Fruit Kabobs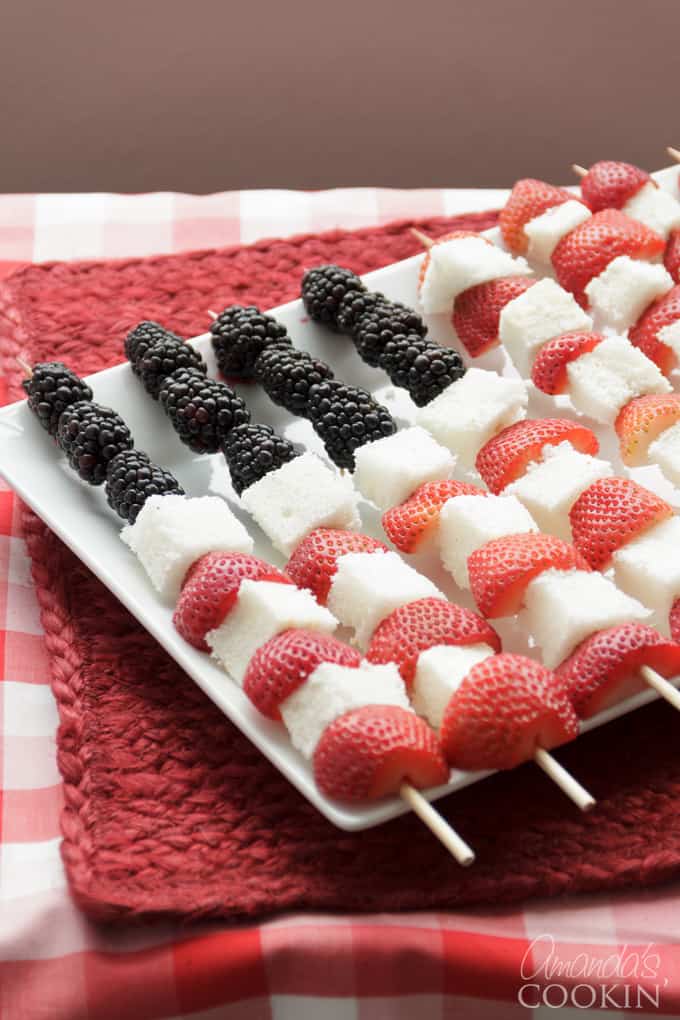 Grilled Fruit Kabobs with Brown Sugar Whipped Cream
Other Summer Kabobs
40 Cookout Worthy Summer Kabobs
Love it? Pin it?