BBQ, Krispy Kreme, Cheerwine and Fresh Seafood top the list when it comes to North Carolina Food and I've got 10 of the Best North Carolina Recipes to share with y'all to showcase one of my favorite states!
Want recipes delivered right to your inbox? Sign up here! Sometimes I even send out free e-cookbooks too!
North Carolina is one of my favorite places to be. We lived there for a few years when Thomas was stationed at Camp Lejeune, it's home to Wilmington/Carolina Beach which is one of my cities and we love to take day trips across the state line to NC to go shopping.
Like Virginia, North Carolina has both fantastic beaches and beautiful mountains plus tons of history! My favorite city, Wilmington, was founded around 1740! Did you know that the Mitchell-Anderson House at 102 Orange St in Wilmington was built in 1738 and is the oldest surviving building there!?
But on the other side of North Carolina you have beautiful places as well like Asheville, NC which is home to the Baltimore Estate!
So let's see, North Carolina Food… think BBQ, Krispy Kreme, Cheerwine, Fresh Sea Food, Shrimp, Peaches, Biscuits and Gravy and more southern favorites as we dive into…..
10 of the Best North Carolina Recipes
1. DOUGHNUT BREAD PUDDING
Kick your traditional bread pudding up a notch with the addition of glazed doughnuts! Doughnut Bread Pudding replaces french bread with glazed doughnuts for an over-the-top treat. Best of all, the doughnuts do not have to be fresh. Stale doughnuts work just as well as those right out of the Krispy Kreme box.
Recipe from Big Bears Wife – Click Here for the Recipe
2. THE BEST HOMEMADE BISCUIT RECIPE
The BEST Homemade Biscuit recipe you'll ever try! These easy, homemade biscuits are soft, flaky, made completely from scratch and can be on your table in about 15 minutes!
Recipe from Mom on Timeout – Click Here for the Recipe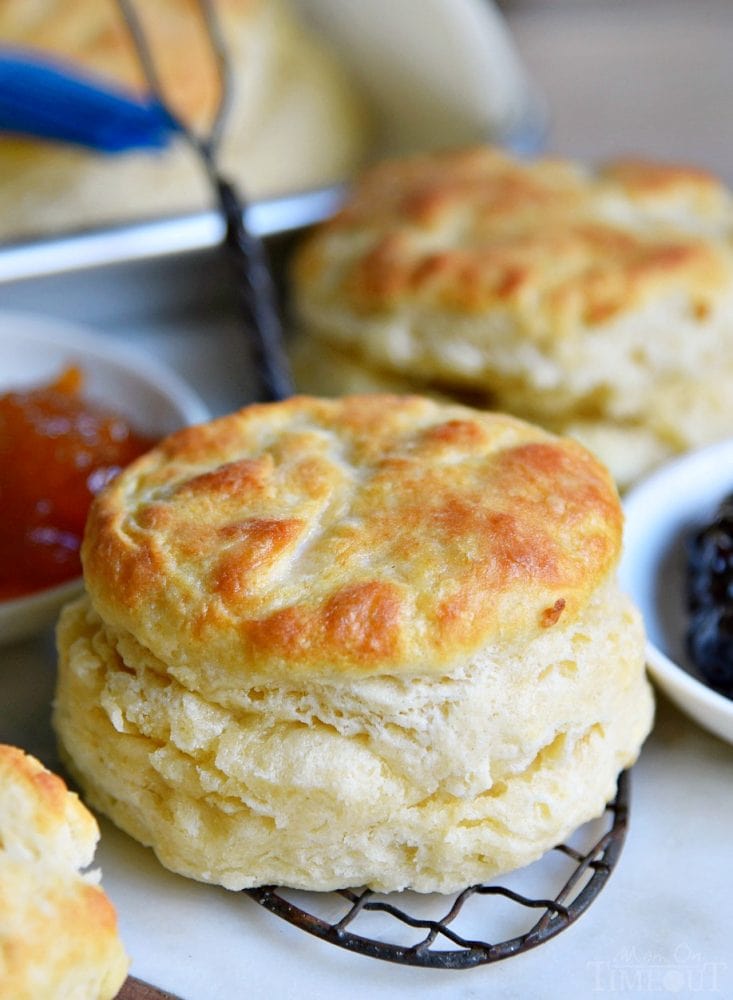 3. SAUSAGE GRAVY AND BISCUITS
Big Bear says "Pour this gravy over biscuits for the best breakfast at home you can ask for"
Recipe from Big Bears Wife – Click Here for the Recipe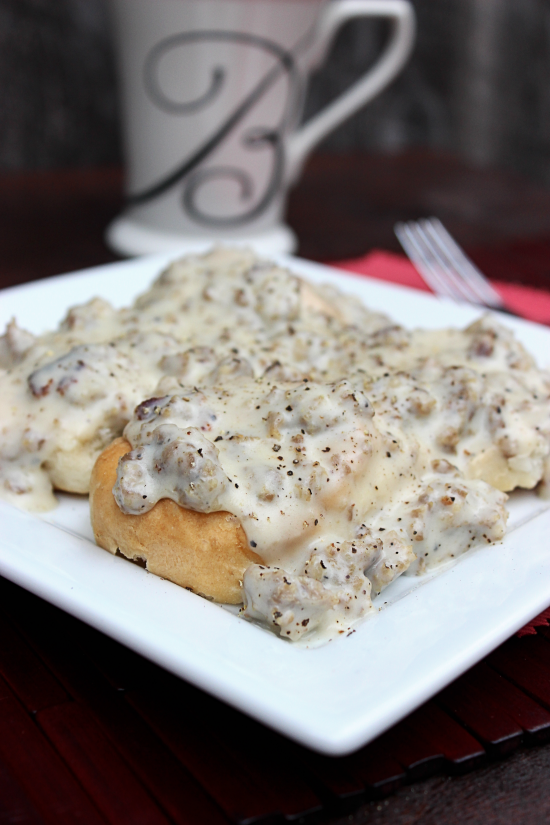 4. BBQ BACON WRAPPED SHRIMP
Easy BBQ Bacon wrapped shrimp that I love making with Smokin' J's Fiery Foods Ninja BBQ Sauce from Asheville, NC
Recipe from Big Bears Wife – Click Here for the Recipe
5. Carolina-Style Instant Pot Shredded BBQ Chicken Sandwiches
6. CAROLINA COLESLAW
This creamy, sweet and tangy Carolina Coleslaw is the perfect side dish to just about any meal!
Recipe from The Blond Cook – Click Here for the Recipe
7. CHEERWINE LAYER CAKE WITH EASY CHEERWINE MARSHMALLOW BUTTERCREAM
Happy 100th Birthday, Cheerwine! In honor of their Centennial, I give you the Cheerwine Cake with Easy Cheerwine Marshmallow Buttercream. Birthdays just got a bit Cheer(wine)ier!
The BEST Homemade Mac and Cheese of your LIFE. Outrageously cheesy, ultra creamy, and topped with a crunchy Panko-Parmesan topping, this mac and cheese recipe is most definitely a keeper. Three different cheese and a homemade cheese sauce to take this macaroni and cheese recipe over the top.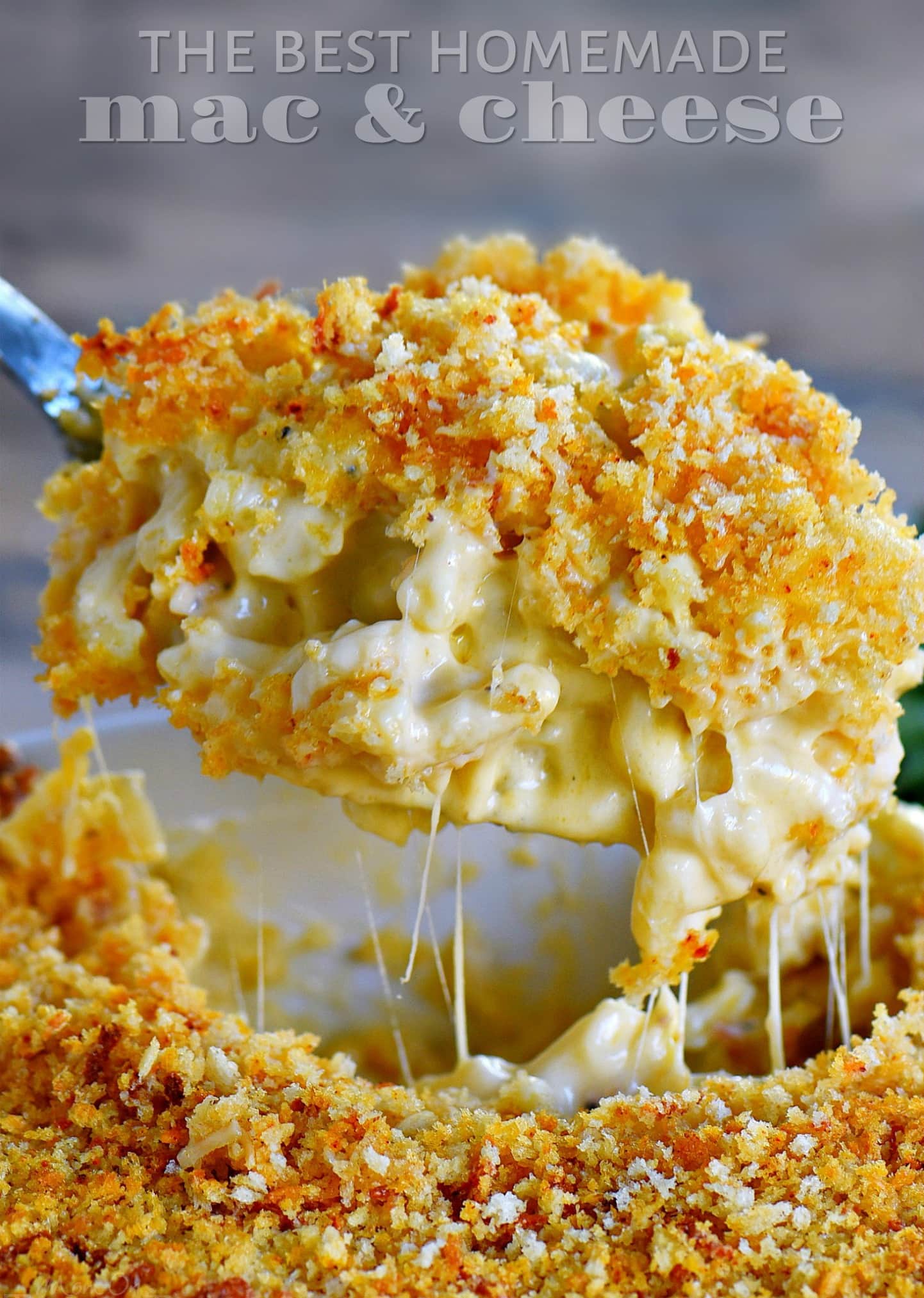 9. LAZY PEACH SONKER
You are going to love this lazy peach sonker, friends. I started with a recipe for spiced peaches from my friends' Jane Bonacci and Sara de Leeuw's cookbook, The Gluten-Free Instant Pot Cookbook, and then I turned them into the filling for a lazy sonker.
Recipe from Pastry Chef Online – Click Here for the Recipe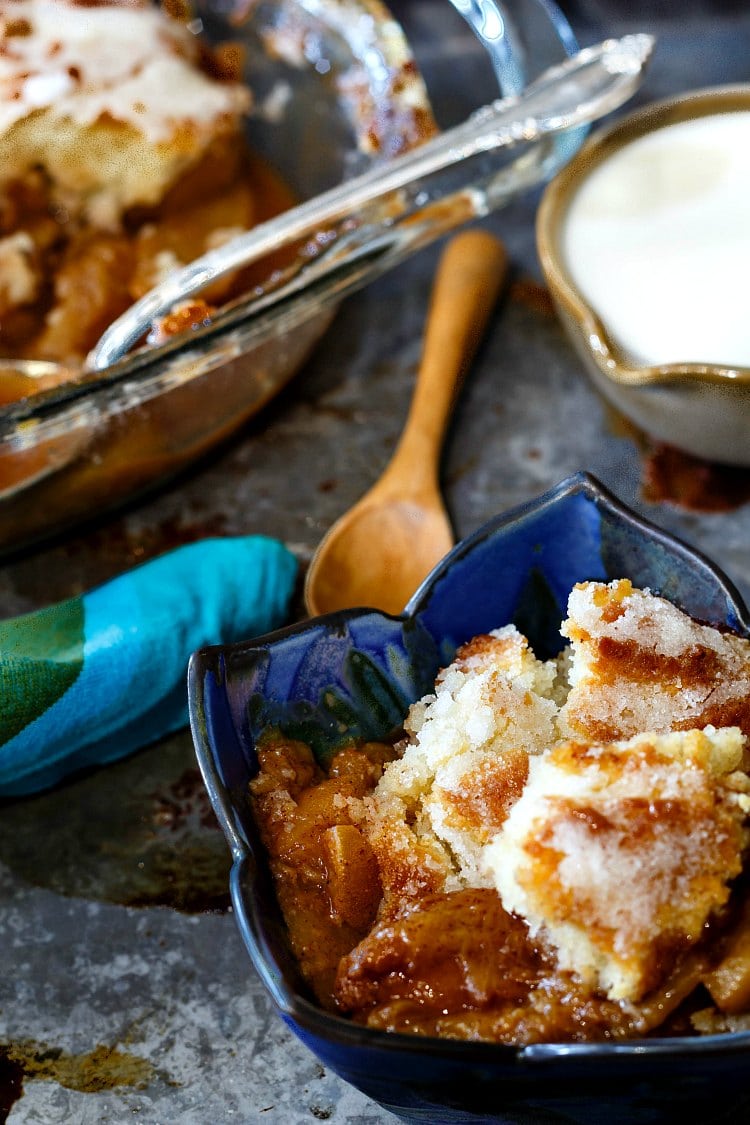 10. THE LAZY SOUTHERN'S SHRIMP AND GRITS
We love shrimp and grits but we need quick and simple after work! This is the version that we love when we're in a hurry or when we've had a super long day at work! We call this, "The Lazy Southern's Shrimp and Grits".
Recipe from Big Bears Wife – Click Here for the Recipe
Bonus Recipe
This breakfast bowl is a copy cat of a breakfast I had at Corner Kitchen in Asheville, North Carolina a few years ago!
Recipe from Big Bears Wife – Click Here for the Recipe
10 of the Best North Carolina Recipes
Love it? Pin it!