The Instant Pot can be great for all kinds of recipes but soups made in the Instant Pot are so easy that we think you'll love this list! Ready to find your new soup favorite? Let's take a look at the BEST Instant Pot Soup Recipes!
Want recipes delivered right to your inbox?
Sign up here!
Sometimes I even send out free e-cookbooks too!

THE BEST INSTANT POT SOUP RECIPES
Ever since I got my Instant Pot for Christmas, I've been searching the recipe sections of my favorite blog to see what my friends were making in their Instant Pots. I found lots of dinner recipes, some desserts and a lot of inspiration to create some of my own recipes in the Instant Pot.
However, while I was searching for new ideas and recipes to make for dinner in my new Instant Pot, I noticed that there are TONS and TONS of Instant Pot Soup Recipes out there. So while I was taking a look, I thought I'd gather up some of the BEST Instant Pot Soup Recipes out there and share them with y'all!
There some great recipes here that I know you're going to love! So let me know……which one if YOUR FAVORITE? 🙂
A hot, steaming bowl of this Instant Pot meat and potatoes beef stew is just what you need on an icy cold day! Tough beef that typically requires hours of cooking quickly becomes fork tender in the Instant Pot, and red potatoes make it super satisfying!
Recipe from Unsophisticook – Click Here for the Recipe
This Instant Pot Creamy Tomato Soup is so easy to make and it's perfect with Crispy Parmesan Chickpeas! Stove-top instructions also available below over on Peas & Crayon's Blog! Recipe from Peas and Crayons – Click Here for the Recipe
This Instant Pot Potato Soup is pure comfort food and I love the fact that you can set the Instant Pot and walk away without babysitting this soup on the stove.
Recipe from Big Bear's Wife – Click Here for the Recipe
A big, hearty soup that is made super easily in your instant pot! Thick and filled with veggies this gluten and dairy free soup will be winter's best friend. This Gluten & Dairy-free Instant Pot Chicken, Mushroom & Wild Rice is also free of: egg, fish, shellfish, peanuts and tree nuts, with a soy free option too. Recipe from Allergy Awesomeness – Click Here for the Recipe
A quick and easy recipe using common ingredients. Only 30 minutes total!
Recipe from Wholesome Yum – Click Here for the Recipe
Lebanese chicken soup is ready in no time thanks to the instant pot. Filled with chick peas, lemon juice, cinnamon and spinach, this chicken soup recipe is naturally gluten free.
Recipe from The Lemon Bowl – Click Here for the Recipe
Quick, Easy Homemade Taco Soup with Hamburger! Warm Up with a Big Bowl of this Taco Soup Made in Your Pressure Cooker!
Recipe from Julies Eats and Treats – Click Here for the Recipe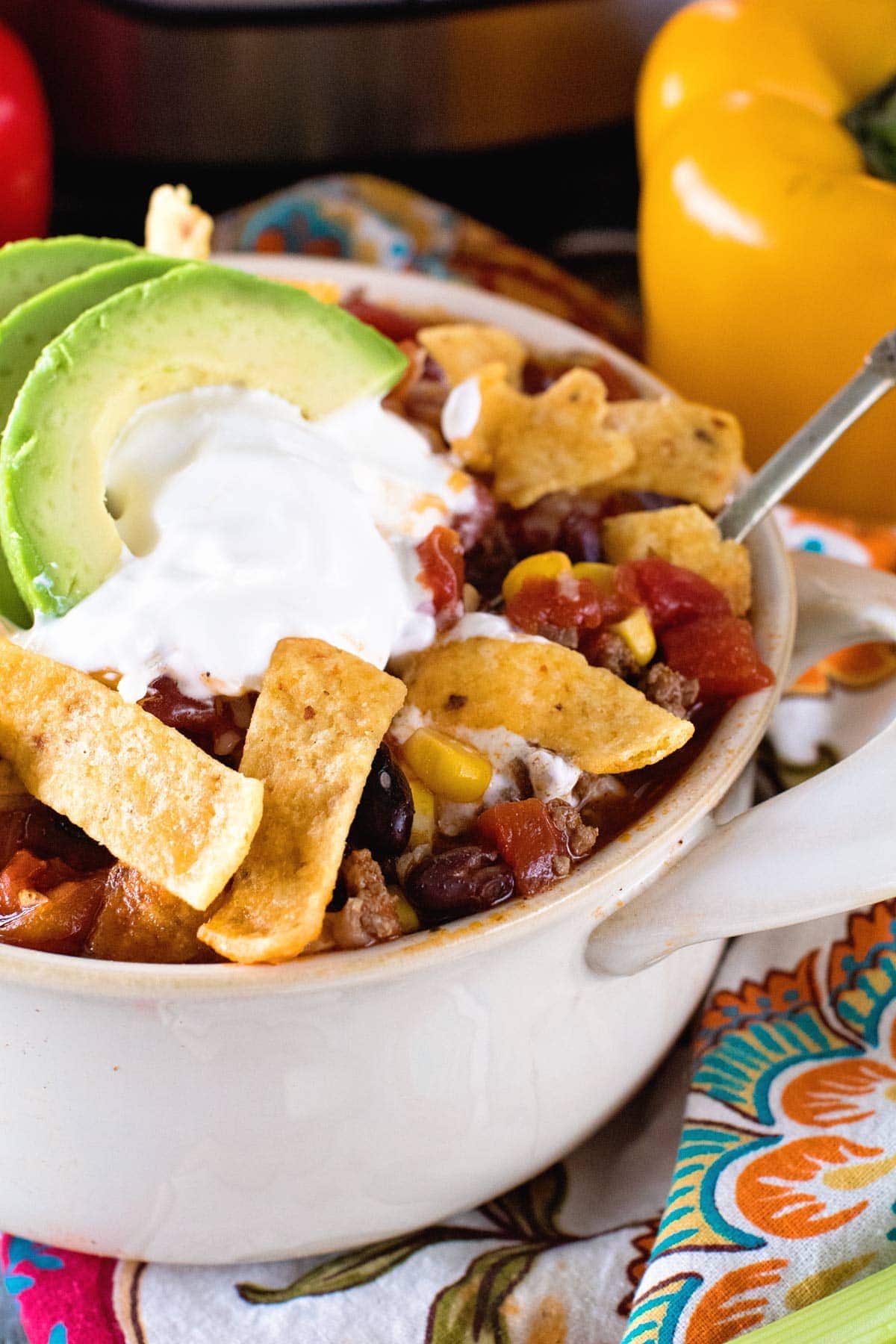 Instant Pot Minestrone Soup is the perfect hearty meal to warm you up. Best of all, this homemade recipe tastes just like the Olive Garden version and is loaded with healthy vegetables and hearty beans. Recipe from Life Made Sweeter – Click Here for the Recipe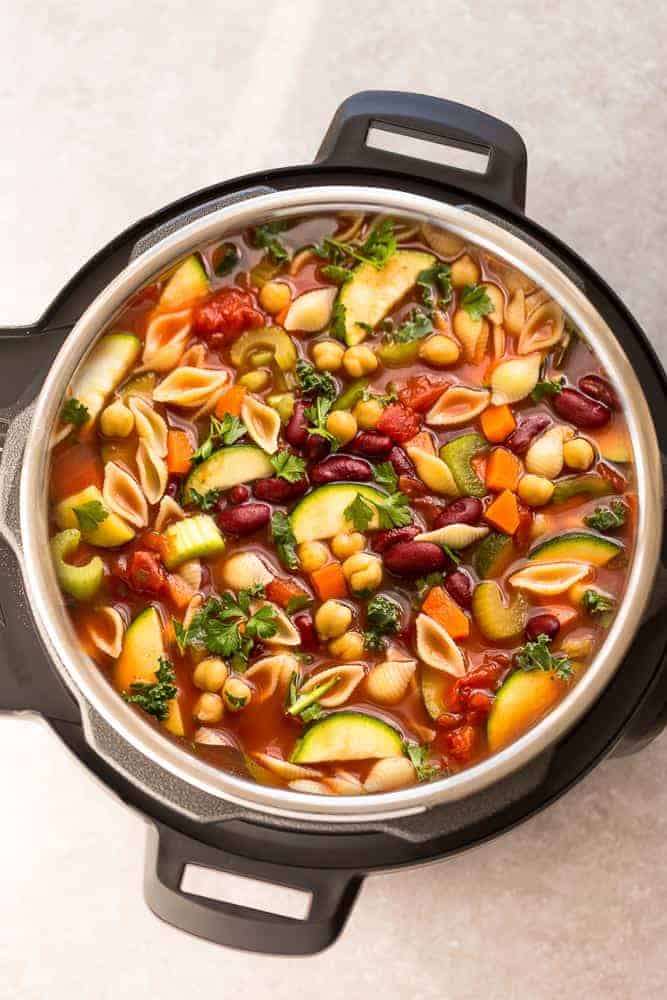 This Instant Pot Low-Carb Loaded Cauliflower Soup is a soup recipe I'll make over and over, and this tasty soup is also Keto, low-glycemic, gluten-free, and can be South Beach Diet friendly. Recipe from Kayln's Kitchen – Click Here for the Recipe
Vegetable Beef Soup is one of those meals that immediately makes me think of my parents and grandparents. It's perfect for a snowy winter night, a rainy spring afternoon, or a crisp fall lunch date. Or if you're like me, you'll enjoy this Vegetable Beef Soup during the summer too! Best part? This Vegetable Beef Soup is Instant Pot Vegetable Beef Soup!
Recipe from Big Bear's Wife – Click Here for the Recipe
Love it? Pin it!