Planning your Halloween party and wondering about which spooky treats to serve to your guests? We've got the entire menu planned for you! This post is filled with 45 Halloween Party Recipes including sweet dessert recipes, savory snacks and haunting tasty Halloween drink recipes!
We don't normally have huge Halloween parties at our house BUT I do love to make Halloween foods and have a Halloween family dinner each year! I start decorating our place for Halloween the first of October and by the time Halloween gets here I've already been planning my Halloween dinner menu for weeks.
I'm not into gross Halloween food though. No thank you! I don't want anything on my dinner table that's going to make me gag or make me turn up my nose while I'm trying to eat it. No thanks, y'all….you can keep all of the gross Halloween food for yourself. haha
I love the cute Halloween food! Like Melting Witch Brownies, Vampire Hot Chocolate and Witch Dip!
So I've gathered together 45 Halloween Party Recipes for y'all so that you can get ready for your next Halloween party or dinner!
**CLICK THE RECIPE TITLE OR PHOTO TO GET THE FULL RECIPE!**
Sweet Party Recipes
Witches Cauldron No-Bake Vanilla Cheesecake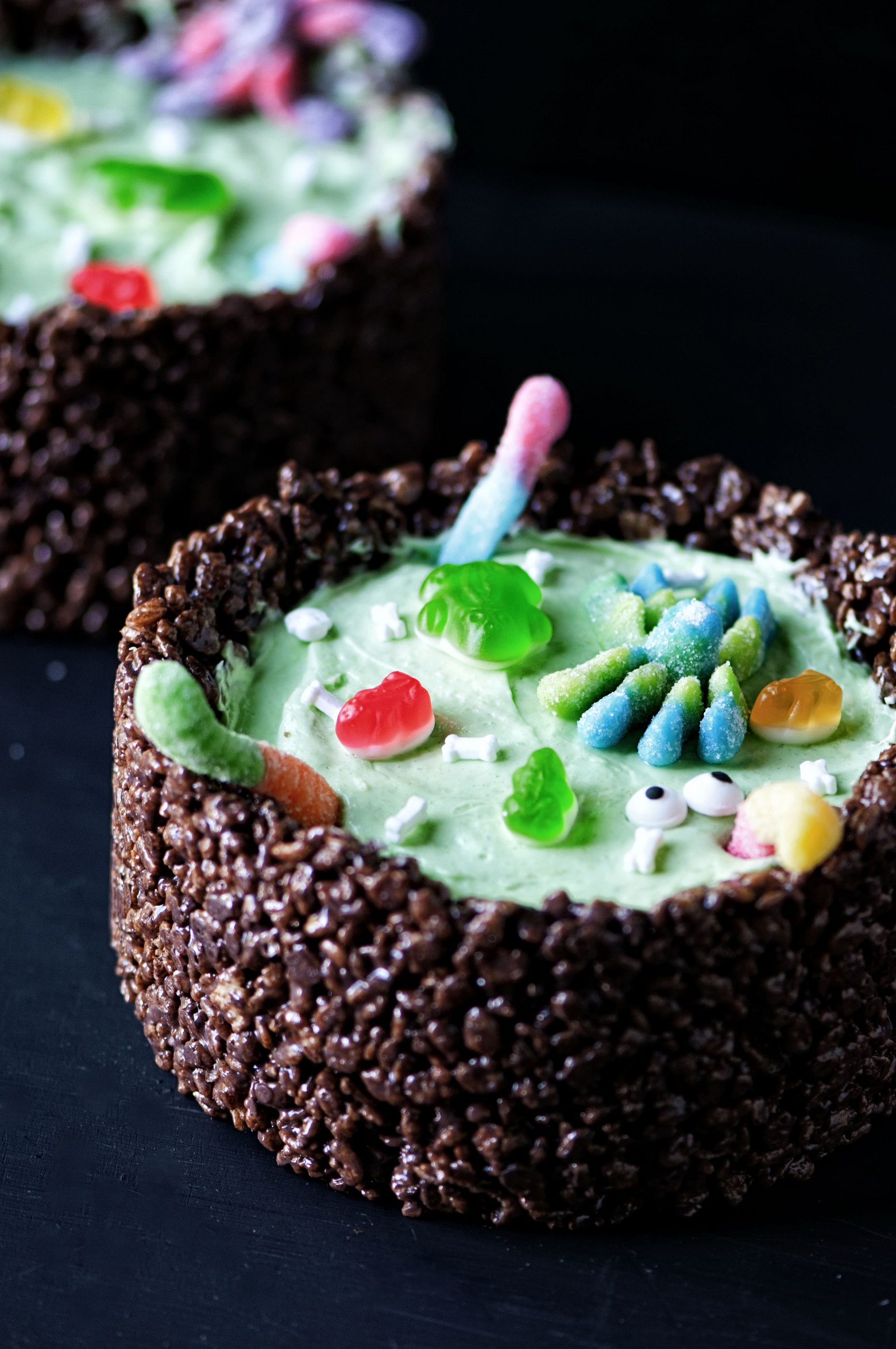 Jack Skellington Chocolate Apples
Haunted Graveyard Rice Krispies Treats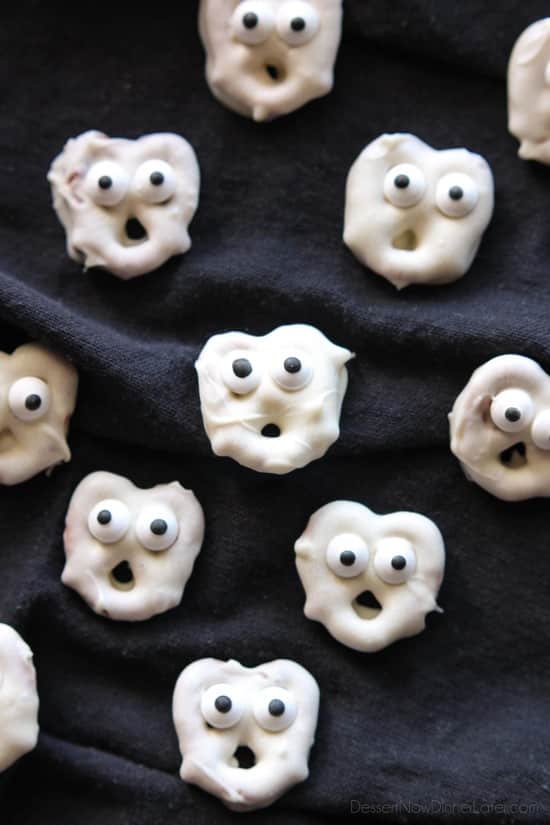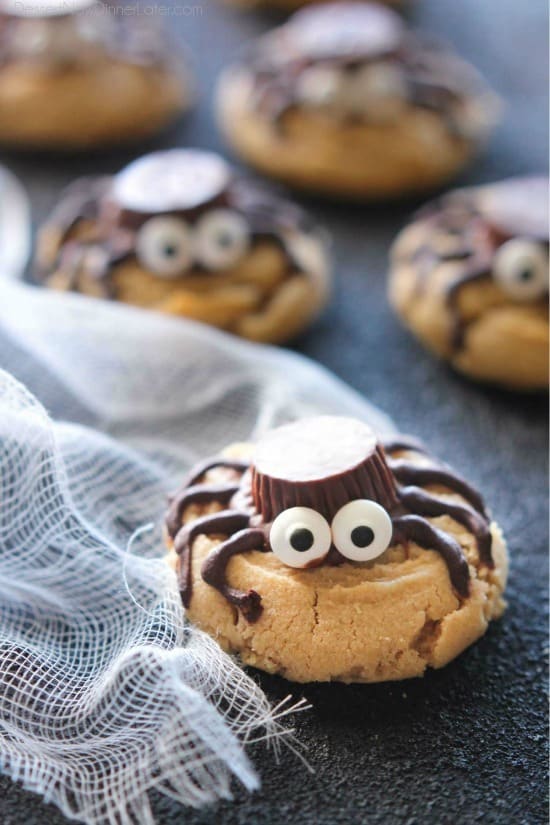 Bloody Magic Shell – Vampire Magic Shell
Frankenstein Rice Krispie Treats
Savory Party Recipes
Spooky Snacks and Healthy Halloween Treats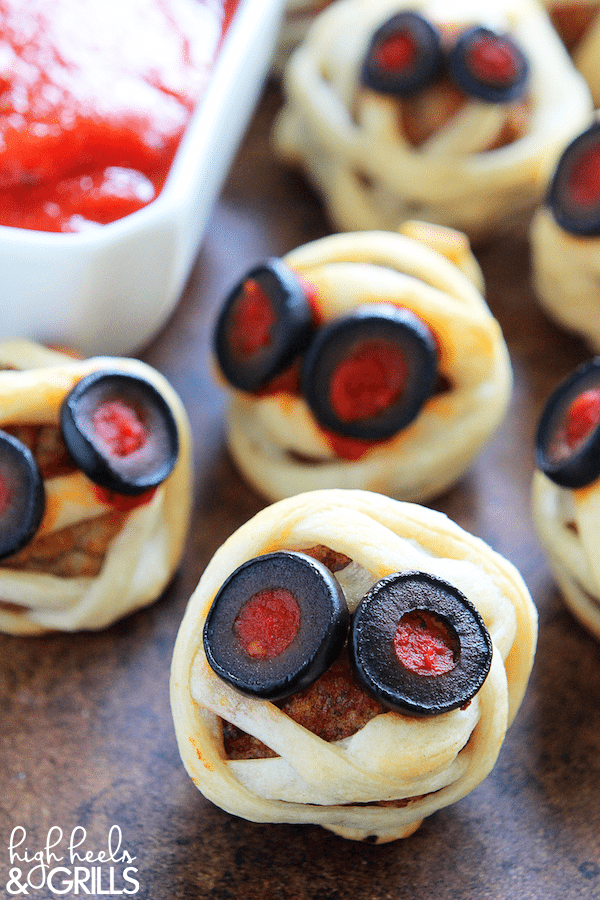 Zoodles with Pumpkin Kale Pesto
Spider Web Loaded Mashed Potatoes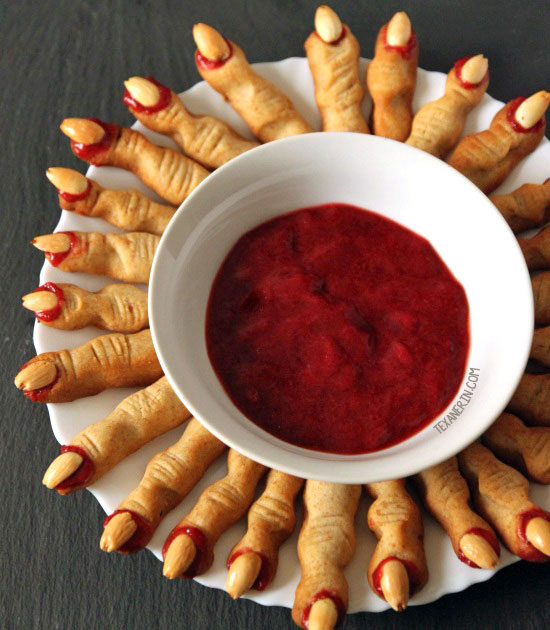 Rattlesnake Bite Hot Dog Appetizers
Devilish Avocado Sriracha Deviled Eggs
Halloween Drink Party Recipes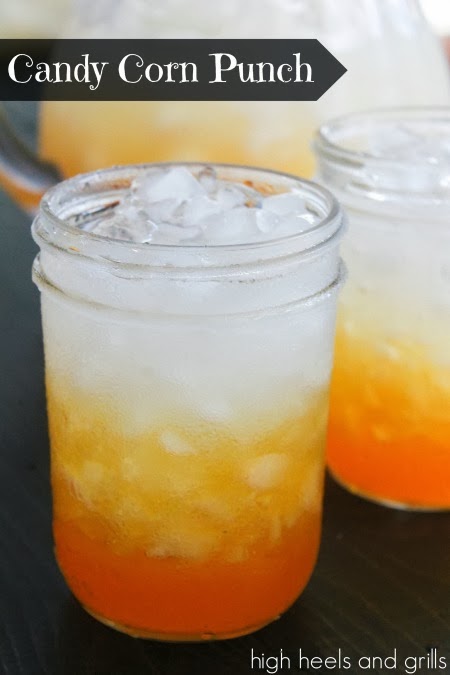 Halloween Mocktail – Blood Red Virgin Sangria
Pumpkin Caramel Hard Cider Cocktails
Love Potion #9 – DIY Cinnamon Whiskey
Witches Brew Lime Sherbet Punch
45 Halloween Party Recipes
Love it? Pin it!